Have you ever heard the old saying, "early is on-time, and on-time is late"?
Welcome, Early Bird. You're right on time.
The new statistic is that due to the impact of the constantly-evolving use of technology across all industries, the modern worker will need to upskill or reskill every 4 to 6 years throughout the course of their career. And that statistic is regardless of whether they'd planned to do that or not.
So if you're looking for low-cost ways to stay competitive in your arena right now, chances are you've already sensed that another change is on the horizon for you.
A Digital-First Upskilling Strategy, Made for 2021 and Beyond
Even with the perceived increased separation between community members in this digital age, our lives are becoming more interconnected on a global scale.
Today, for the first time in human history, we can help people next door as easily as we can help people thousands of miles away - all in the same 15 minutes.
That means the way we communicate and cooperate today requires a modern perspective, fusing empathy with creativity and excellence. What used to be a locally-sourced, decades-long, face-to-face working life, has now turned into a multi-screen, multi-cultural, multi-dependent work environment where people succeed not only through tactical competence, but through personal branding and social awareness as well.
With an eye toward thriving in this new digital-forward landscape (where productivity is increasingly non-tangible), I'm going to assimilate enduring ideologies, instructional classics, emerging theories, progressive projects, and identify how timeless themes are being applied with new techniques.
I'm Making Myself a Resource So You Pick The Right Next Steps
It's going to take accelerated expertise to round out my accumulated expertise, so I'm going to examine and assimilate the 6 components that make a modern-day Executive, from a 360-degree perspective.
One of my favorite games of all time is Trivial Pursuit, so it helps me to break it down to 6 components, each containing a spectrum of knowledge of its own. Many of you might relate better to RPG character builds, flavor profiles in Baking and Cooking, the Fashion design and sourcing journey of Andrea's Cerulean sweater (thank you always, Miranda Priestly!), or any number of perfectly well-qualified metaphors for my 360-perspective on a well-rounded executive. I encourage you to find parallels where and when you can, as I use the conveniently organized wedges of the tidy player pieces in Trivial Pursuit.
About Trivial Pursuit: If you've played this game, you know the undeniable confidence you feel the more wedges you fill into your game piece. Better than getting a question right and advancing past an obstacle, filling up that game piece lets you know that your command of that wedge is strong enough to compete with your assembled peers. Fill that whole game piece? You've amassed a deep well of multi-category knowledge and the flexibility to call forth that knowledge any time it's needed!
While many of us will be able to add most of our wedges through my upskilling strategy, many of us will also identify wedges where an upskilling course, or certificate program, or even an advanced degree might be in order. No worries, I'm checking those out, too!
Now, Let's Get Personal: I'm Jillian and Learning is My Happy Place
I would describe myself as equal parts introvert and social butterfly. I like learning languages, sewing, code, music, space, tigers, and I'm team octopuses (not octopi).
Early on, I was dubbed the Professional Question-Asker, and the moniker still fits today.
A lifelong writer, I've toured every corner of the craft, from news editing to ad sales, from blogging to social media, from print publishing to webmastering.
I've been a vital member of a 6-person staff, a Fortune 500 staff, 3 startups, 2 first-year businesses, and a 40-year business in transition from the handshake-and-paper-era to the e-sign digital-era.
Having a natural talent for organization and efficiency, I have taken lead on projects often enough to move into a project management role, ending up as the manager of all digital and print marketing at a top-10 NYC real estate firm.
I've learned in classrooms, online, and on the job - and over the past decade, I've helped shape a new branch of the marketing discipline.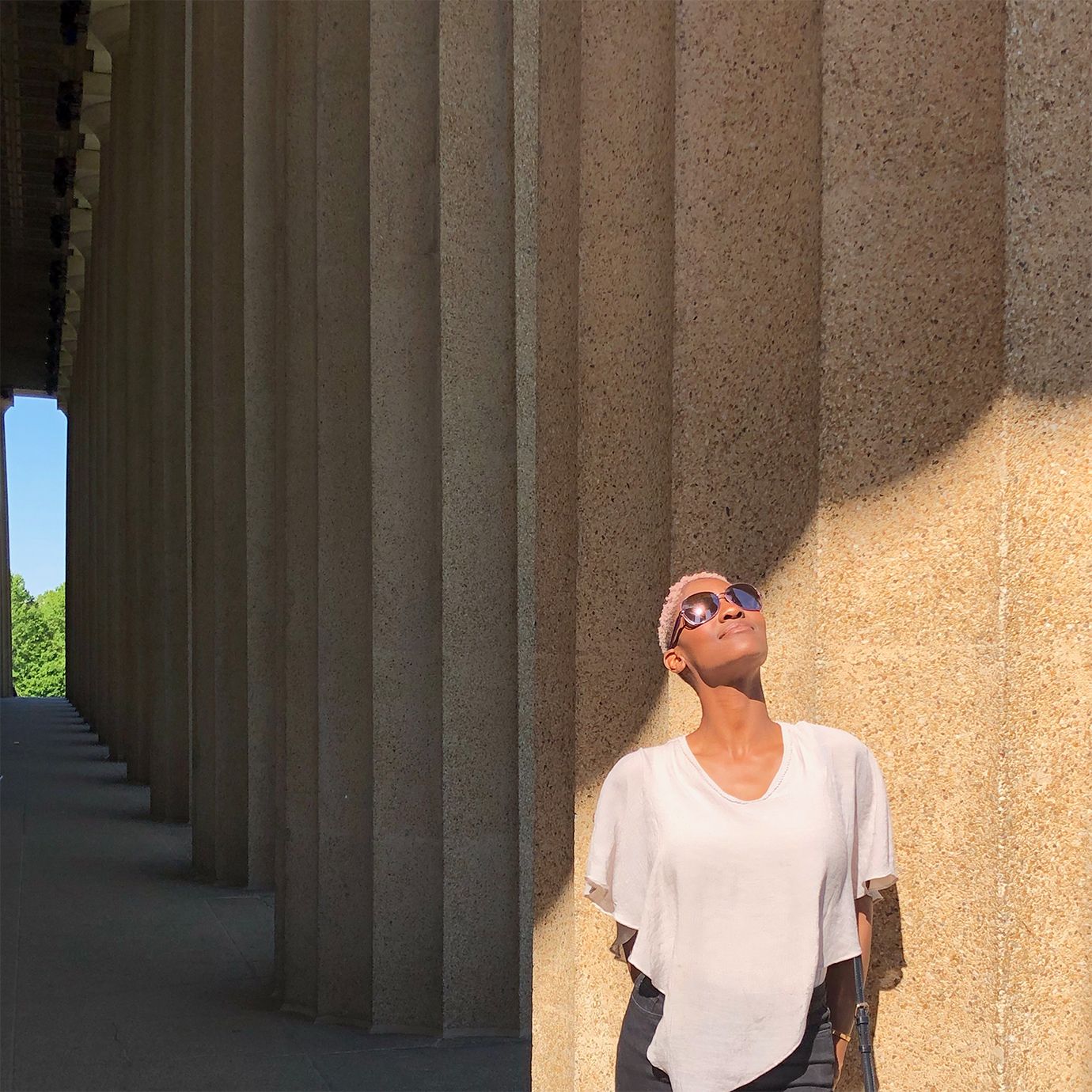 In my 15+ year career, I have indeed seen a lot.
I have seen a lot of management styles, a lot of revenue streams, a lot of resource philosophies, a lot of creative approaches to problem-solving, and also a lot of ways to waste time and talent.
Well, since my question-asking tendencies have been extremely useful throughout my career, what I'm doing here is answering the questions I haven't had the opportunity to ask, and uncover more, better questions along the way.
Questions like: is the old way still the best way? And, will the business advice that paved the way through the industrial era with aggressive environmental destruction and workforce exploitation, to the era of instant global collaboration guide us safely through the digital era with sustainable energy and amplified respect for human rights?
I'm showing the process of evolving from Specialist and Manager to Modern Executive.
Through this accelerated learning process, I'll be grappling with the influence of the past while sculpting and re-sculpting my vision for the future, and I consider that to be something – perhaps the only thing – worth talking about.
Okay, I know I will be into this for far more than a single year. See, this fits in with my Vision. However, I know you're ready to take some major steps, so here's the deal. Hang with me for 52 weeks, and you'll start to pull ahead of the curve in both the classroom and conference room.